C Perfect Skin
In stock, ready to ship

Inventory on the way
"C" Perfect Skin helps reduce the appearance of aging, sun damage, dark spots, and scarring while protecting against further damage. Your skin will look and feel beautifully smooth, soft, moisturized, and healthy — with youthful clarity restored.
Note from the maker: The cloudiness at the bottom is extra Ascorbyl Palmitate, the oil-soluble Vitamin C. When I first started making that product for myself I put in more C than the oil could bring into solution ('cuz I'm a pig for antioxidants!) then as friends and customers started loving it, I kept the formula as it is.
• No pore-clogging ingredients, beneficial for all skin types, even oily skin
• Anti-aging moisturizer penetrates to repair the look of damaged skin
• Visibly minimizes wrinkles, reverses discoloration and smoothes scars
• Encourages healthy elastin and collagen
• Highly concentrated, enough to use daily for 2 to 5 months
• Contains Ascorbyl Palmitate, an oil-soluble, highly stable form of vitamin C
• Gender-neutral scent
• Prevents free radical damage from stress, sun, smoke, etc.
• Not a sunscreen but can help reduce sun damage and will turbo boost your sunscreen
• Encourages elimination of clogged pores, blackheads and milia
• Excellent under makeup
Use 1 to 3 pumps on clean damp skin. Most folks use it twice a day, but work it into your routine however feels best for you.
Recommended for the whole face, neck, chest, and back of hands because those are the places that get the most exposure and could use the help of antioxidants.
Also:• Fantastic Shaving oil, use instead of a foam or gel
• Soothing after-shave (use anywhere you might shave)
• Dab with a Q-tip or cotton ball/pad to remove eye make-up
• If you accidentally get a sunburn, apply C Perfect Skin liberally to the hot area and it will help reduce discomfort significantly
Organic Evening Primrose Oil (Oenothera Biennes): Astringent and soothing. High in gamma linoleic acid, an essential fatty acid. Improves skins barrier functions.
Organic Sesame Oil (Sesamum Indicum): Small molecular size allows deep penetration. Protects from UVA damage.
Organic Jojoba Oil (Simmondsia Chinensis): Moisturizing oil that promotes suppleness and prevents loss of skin hydration. A traditionally revered cosmetic oil known for it's superior penetrative and soothing properties.
Squalane: Antioxidant oil similar to skin's own surface lipids. Absorbs readily. Potent anti-aging. (plant source)
Ascorbyl Palmitate: Oil soluble vitamin C, a very stable and available source of C for the skin. Potent antioxidant. Prevents damage from stress, sun, smoke (free radicals). Encourages healthy elastin and collagen. Visibly minimizes wrinkles, eases discoloration and smoothes the appearance of scars.
Frankincense essential oil (Boswellia Serrata): Softens the look of wrinkles. Good for circulation, anti-aging. Anti-depressant, relieves tension and anxiety. Relieves melancholia and morbidity.
Benzoin resin (Styrax Tonkinesis): Reduces the appearance of age spots, acne and scar tissue. Known to soothe psoriasis and visibly speed the repairs of wounds. Relieves stress and nervous tension.
Lavender essential oil (Lavendula Officinalis): Skin regenerator. Normalizes skin. Reduces puffiness and irritation. Healing. Mentally restorative and relaxing.
Rosemary essential oil (Rosmarinus Officinalis): Eliminates toxins. Stimulating, astringent reduces the appearance of wrinkles, acneic conditions, and soothes dryness from eczema. Energizing and uplifting
Palmarosa essential oil (Cymbopogon Martinii): Reduces visible wrinkles, scars, broken veins, and acne. Regenerates tissue. Regulates sebum production. Hydrating. Promotes a sense of wellbeing.
Cedar essential oil (Cedrus Deodera): Prevents the appearance of acne, soothes dryness from eczema. Grounding, calming, prevents anxiety.
Rose essential oil ( Rosa damascena): Reduces visible scars, wrinkles, and broken capillaries. Increases circulation. Cellular regenerative. Aphrodisiac. Spiritually uplifting.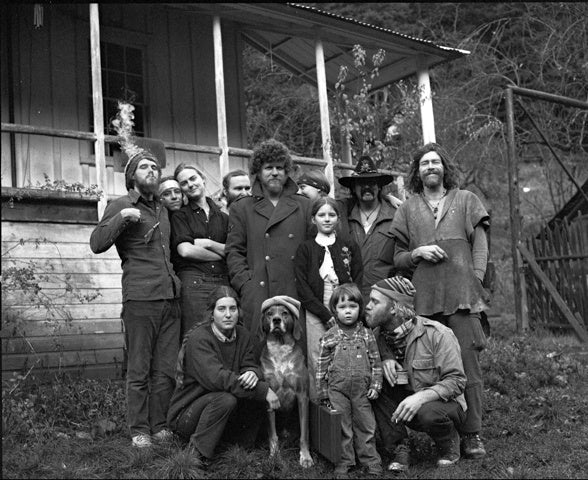 Brand Spotlight
By Nieves
By Nieves is a handmade bodycare brand that believes powerful skincare doesn't have to be complicated. All By Nieves products are vegan, cruelty-free, gender neutral, and use earth-friendly packaging. We love the simple and effective ingredients that have won them several awards.