Face Fix
In stock, ready to ship

Inventory on the way
Dynamic scrub and mask to benefit every skin type.
This facial powder contains 12 organic herbs to fix your face!   Designed with sensitive skin in mind while still being very effective for acne prone and confused skin. Totally free of surfactants, preservatives and emulsifiers; no junky stuff!
• Leaves skin feeling smooth and refined
• Evens out texture and tone
• Calms the look of redness
• Soothes and visibly firms skin, while promoting cellular rejuvenation
• Astringent and cleansing for acne-prone skin
• A hydrating and nutrient-rich boost for thirsty skin
• Exfoliating and rejuvenating to benefit dull skin
• A powder that does not require any emulsifiers, surfactants or preservatives – no unnecessary junk!
• Designed for sensitive skin. If using on super sensitive skin recommend gently pressing into the skin and not scrubbing.
As a scrub: With wet face and hands, sprinkle powder into your wet palm, rub wet hands together and gently scrub wet face.
As a mask: Mix a tablespoon with water/honey/ yogurt or whatever you fancy, smooth on skin, rinse before completely dry.
Also!Use as a spot treatment: mix a paste and apply directly to an impending blemish.
And! We get great feedback about using Face Fix on poison oak and insect bites. Simply make a thin paste and apply to the affected area. Leave on as long as possible before rinsing off with water.
Face Fix Masks:
• Mix with honey for a decadent, soothing and hydrating mask
• Mix with apple juice for enhanced exfoliation from the enzymes, malic and tartaric acid, plus it smells delish!
• Try it with Yogurt, it is beneficial for acne prone skin and preventing premature aging and is even said to reduce discoloration
• Or just water! Receive benefits from 12 amazing skin herbs and the detoxing and mineralizing qualities of the clay.
Organic Bladderwrack (Fucus vesiculosus): Tightens skin, reduces the appearance of wrinkles, emollient and soothes signs of irritation.
Organic Chamomile Flower Powder (Anthemis nobilis): Fights free radicals, regenerates skin, soothes skin from irritants, antiseptic.
Organic Comfrey Root Powder (Symphytum officinale): Soothes and firms skin, while promoting new skin-cell growth. Very healing.
Organic Grapefruit Peel Powder(Citrus paradisi): Astringent and cleansing for acne prone skin, tightens and tones.
Organic Horsetail Powder (Equisetum arvense): Maintains collagen and elastin fibers, its high silica content supports skins immune response and inhibits skin aging.
Jojoba Beads (Simmondsia chinensis): Gentle exfoliant that unclogs pores and smoothes skin.
Organic Lavender Flower Powder (Lavandula angustifolia): Reduces puffiness and normalizes oil production.
Organic Licorice Root Powder (Glycyrrhiza glabra): Calms signs of irritated skin and reduces appearance of skin discoloration.
Organic Neem Leaf Powder (Azadirachta indica): Anti-inflammatory and anti-bacterial. Soothes chronic irritation and conditions like acne, eczema, and psoriasis.
Organic Orange Peel Powder (Citrus aurantium amara): Exfoliant with a delicious aroma
Organic Rose Petal Powder (Rosa centifolia): Stimulant, aphrodisiac, tonic, antiseptic, astringent, emollient. hydrating soothing
Organic Rosehip Powder (Rosa canina): Contains naturally occurring vitamin C and bioflavenoids that fight signs of sun damage, age spots, chronic skin conditions and it rejuvenates skin.
White Kaolin Clay: Stimulates circulation, gently exfoliates and cleanses, clears acne and skin-cell regeneration. High in calcium, silica, zinc and magnesium.
Organic White Willow (Salix alba): Its natural salicin is a cousin of salicylic acid (a beta-hydroxy acid), making it soothing and exfoliating especially beneficial for acne-prone skin.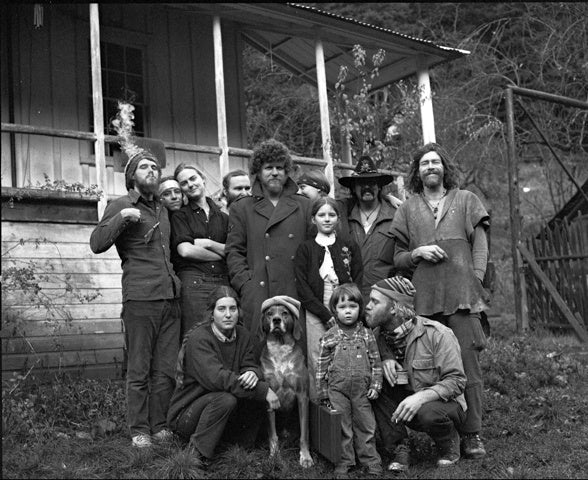 Brand Spotlight
By Nieves
By Nieves is a handmade bodycare brand that believes powerful skincare doesn't have to be complicated. All By Nieves products are vegan, cruelty-free, gender neutral, and use earth-friendly packaging. We love the simple and effective ingredients that have won them several awards.