Legs 'n all
In stock, ready to ship

Inventory on the way
Maintain and Uplift
Invigorating formula to tone skin and uplift the mood.
Essential Oil blend designed to help address the appearance of spider veins and cellulite
With Horse Chestnut, known to have toning and astringent properties
With Clary Sage to uplift the mood
Avocado Oil is richly moisturizing for soft, silky skin
Intended to help ease the feeling of sluggish circulation
Robust Vetiver aroma
Additional Uses: It's fine to use it on your face; it's quite moisturizing so best for drier skin.
I like to use it on my bingo wings and love handles.
To soothe where the sun don't shine, just swipe a little on with some tissue to keep things feeling calm and comfortable.
Especially good for those of us who wear underwire bras to massage the breast and surrounding area. There are all sorts of glands that could benefit from a little movement.
Not recommended for pregnant or nursing people
Organic Sesame Oil (Sesamum Indicum): Small molecular size allows deep penetration. Contains anti-inflammatory properties. A significant source of antioxidant Vitamin E and is a nourishing moisturizer.
Organic Evening Primrose Oil (Oenothera Biennis): Astringent and soothing. High in gamma linoleic acid, an essential fatty acid. Improves skins barrier functions. It also boosts blood circulation.
Avocado Oil (Persea Gratissima): Extremely deep penetrating oil. Contains over 25 nutrients, including proteins, lecithin, beta-carotene and more than twenty percent essential unsaturated fatty acids this helps accelerate the new cell generation and also helps promote circulation in the body and skin.
Horse Chestnut Extract (Aesculus Hippocastanum): Promotes improved circulation. Contains a saponin called escin, which has anti-inflammatory properties and strengthens the walls of the veins and arteries, giving it vasoprotective properties. High levels of escin can make Horse Chestnut extract an effective treatment for varicose veins and hemorrhoids due to its toning and astringent properties.
Sunflower Seed Oil (Helianthus Annuus) High in linoleic and other essential fatty acids. Softens and smooths the skin.
Vetiver Essential Oil (Andropogon zizanioides): Good for circulation. Said to strengthen connective tissue, tonify "slack skin". Useful for stretch marks and scars. Indicated for stress, depression, and PMS. Restorative for nerves known as an aphrodisiac and the "The Oil of Tranquility".
Fennel Essential Oil (Foeniculum vulgare dulce) Suggested for PMS, menopausal problems, obesity and fluid retention. Fennel's ability to stave off hunger was used during fasting days in Europe. Encourages longevity, courage and purification.
Clary Sage Essential Oil (Salvia sclarea) Astringent: strengthens and tones the skin, muscles and hair follicles. Antibacterial. Sedative for tense nerves. Can help lift depression and soothe PMS and emotional distress. Can create a sense of euphoria, joy, confidence and just high spirits. Aphrodisiac.
Geranium Essential Oil (Pelargonium graveolens) Said to improve circulation and prevent muscles and skin from sagging. Balance hormones. Relieves stress and depression.
Cypress Essential Oil (Cupressus sempervirens ) Vasoconstrictor. Stimulates circulation. Can help with arthritis, hemorrhoids, cellulite and varicose veins. Eases loss, provides comfort and solace.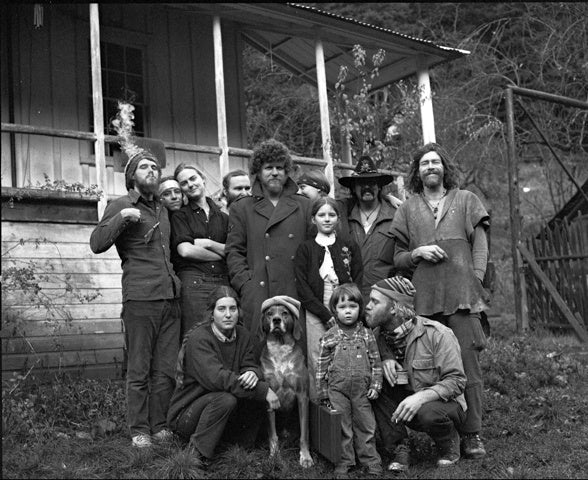 Brand Spotlight
By Nieves
By Nieves is a handmade bodycare brand that believes powerful skincare doesn't have to be complicated. All By Nieves products are vegan, cruelty-free, gender neutral, and use earth-friendly packaging. We love the simple and effective ingredients that have won them several awards.